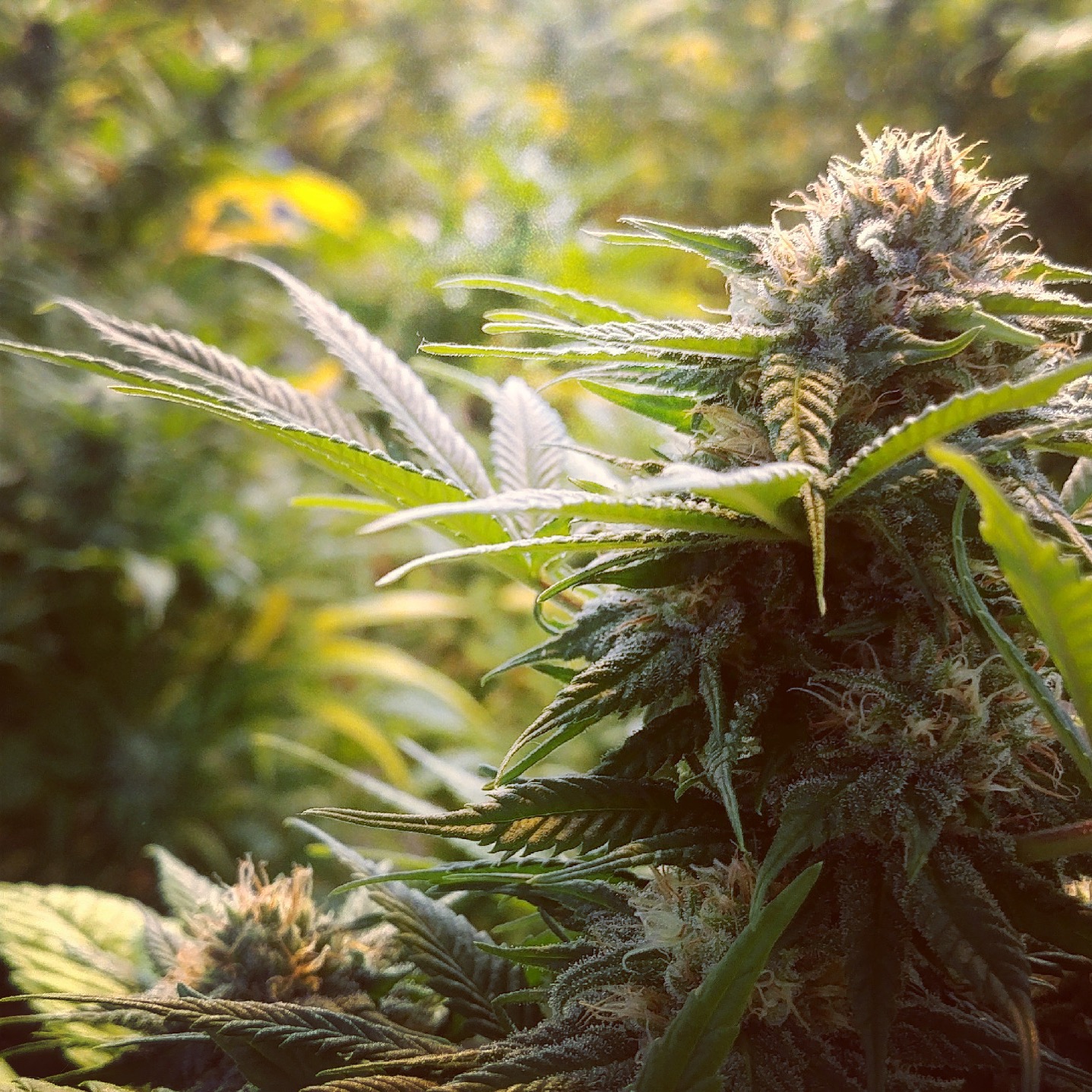 All of our growing operations are managed Organically, whether outdoor, indoor or in the greenhouses. We believe that Best Practices ensure quality and consistency, from the ground up.
We Believe in: Transparency. Quality. Organic Growing Methods. Relationships.
Curious about what is being used on our plants? Growing mediums? Nutrients? Pest Control? You don't even have to ask, we will tell you. And we are huge believers in Organic growing, because we believe that there is no need to grow Hemp any other way. So whether you buy seed, clones or flower, we will tell you what was used on them during their entire life cycle, because transparency is a core belief of ours and we want to pass that on to you. We only use products from trusted sources who we know very well, and most just happen to be dear friends of ours whose ideals about growing and quality match ours.
Growing Mediums and Nutrients
Miller Soils, a local, Colorado owned soil company, who specializes in biochar infused soils, is dedicated to providing the finest all-natural and organic-quality farming and gardening products and services to conscious growers. We have been using their soils now for 4+ years and are quite pleased with the results, especially with water retention and we are able to use less nutrients in the greenhouse pots, as the soil is great just the way it is.
Truth Nutrients is a local, Colorado owned and operated company who sources and blends the highest quality ingredients, combined with years of research, to create their product line. Their products have been developed, tested, and proven by industrial and hobbyist gardeners alike. Owned by great people who care about quality just as much as we do, we have come to rely on the quality and consistency of the product, and the customer service and one on one attention we get is top notch.
Altitude Consulting in Denver Colorado, has 100 combined years of analytical chemistry experience and has aided in setting up over 150 laboratories around the world. Their experience in the laboratory was gained as analysts, lab managers, service engineers, and business owners. They began developing the first potency methods over 10 years ago which put them at the forefront of the cannabis industry, and their methods for analyzing purity, potency, residual solvents, and terpenes are proven to work by several organizations by passing all proficiency tests. Their methods are being used by dozens of laboratories and manufacturers around the world. Their team is trained and proficient in EPA based methodologies, which assure the most accurate and consistent data. EPA methods are extremely Quality Control (QC) oriented, and basing applications on heavy QC assures the customer their results are real and dependable. We highly recommend this lab for all of your analytical testing needs.